Venetian Carnival in Annecy
Discover the magic of Venice of the Alps!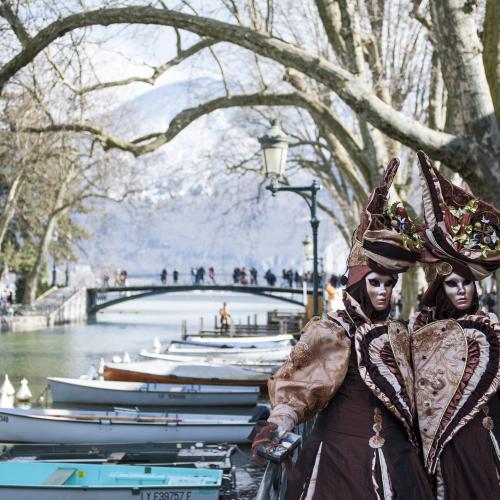 Contact details of the tourism office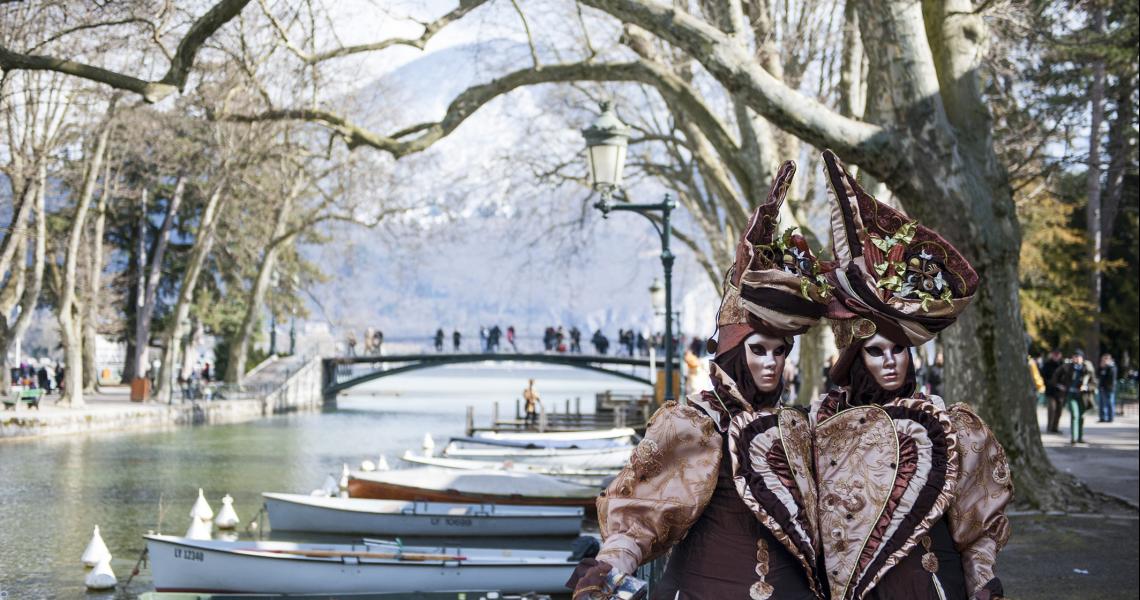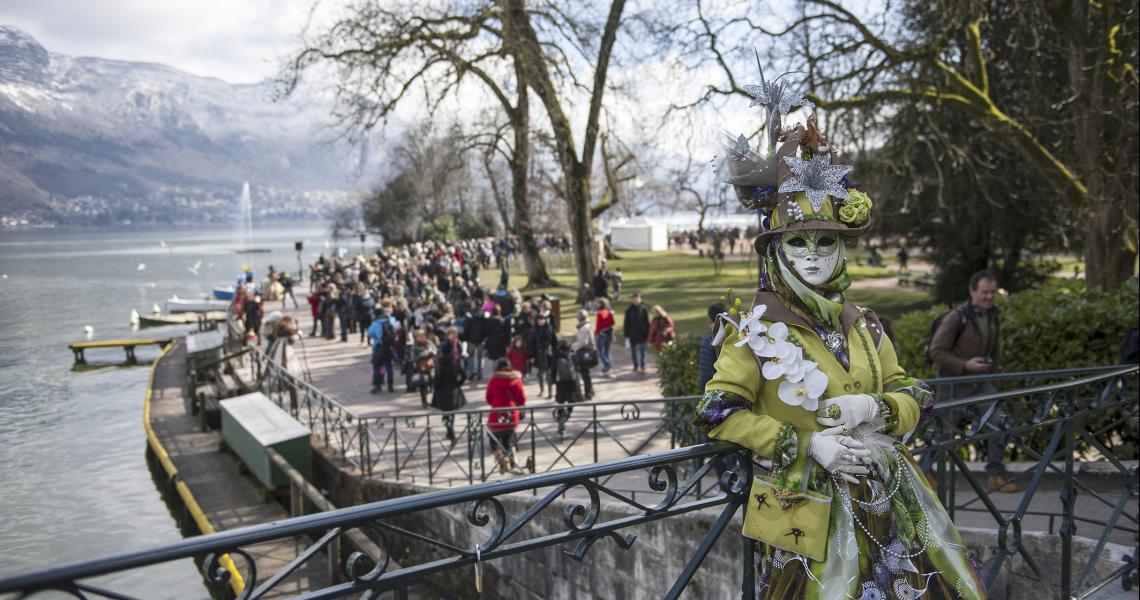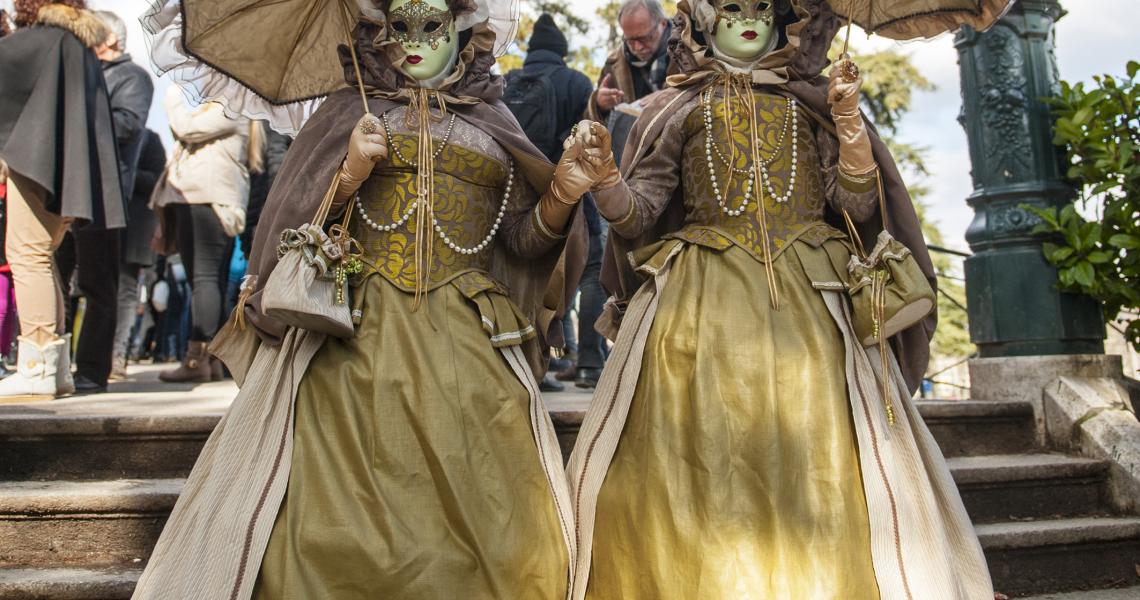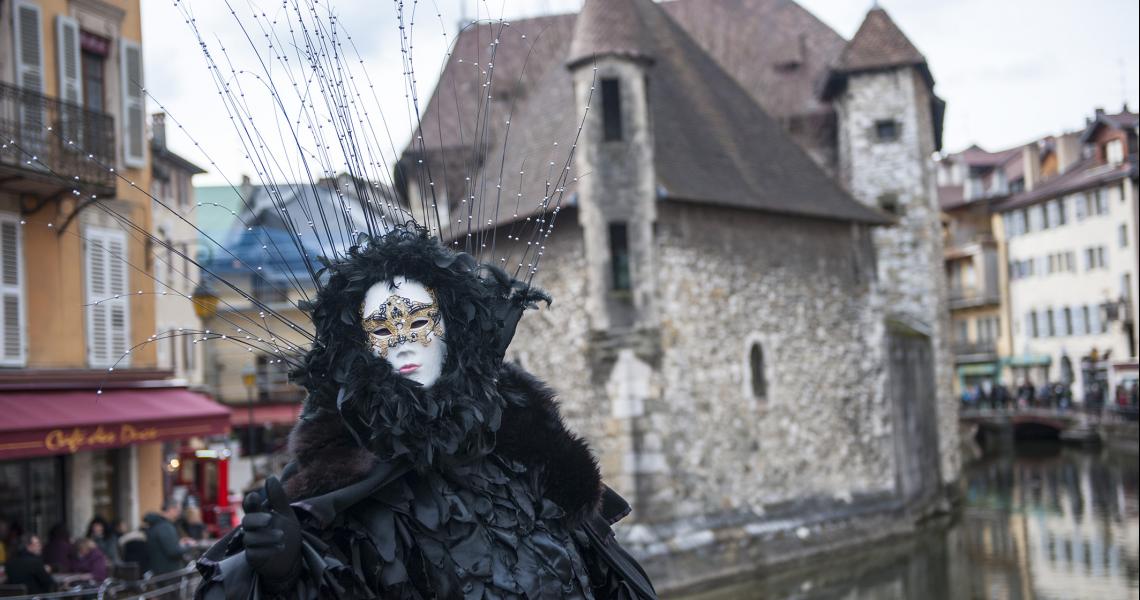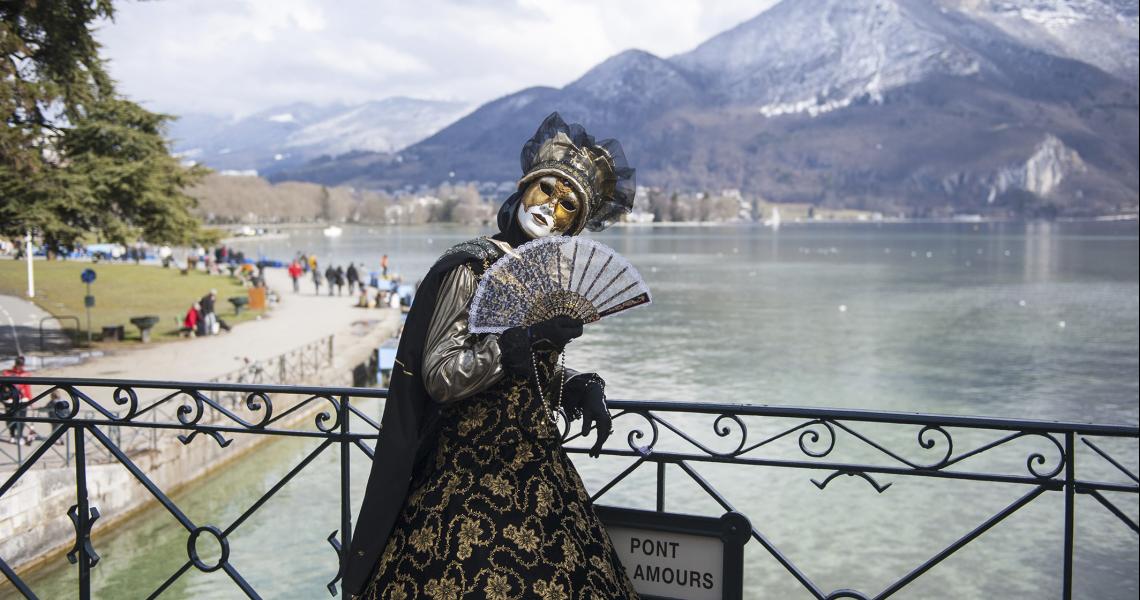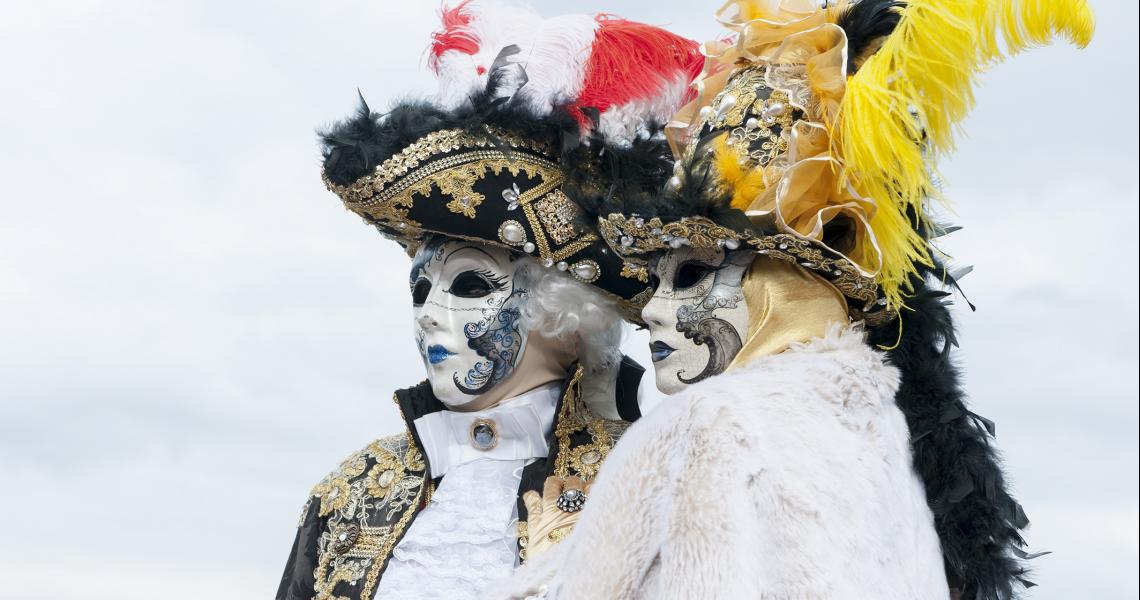 Live the magic of the Venetian Carnival in Annecy!
Between February and March, the so-called "Venice of the Alps" puts on its finest costume in an all Italian atmosphere. It was in 1996 that the adventure of the Venetian Carnival began in Annecy, one year after designating Vicenza in Veneto Annecy's twin city.
The rules are the same as those of Venice's original Carnival: there are only silent masks and all of the participants' body parts must be covered by the costume.
Come and enjoy the magic and the mystery of the Venetian Carnival on the streets of Viel Annecy for a few days.
Opening period:
Tuesday 16 to Sunday, 21 February 2016
Tuesday 16 February at 8:30 pm, MJC de Novel:
Screening of the Italian film "Casanova".

Wednesday 17 February from 1:30 pm to 10:30 pm, Eugène Verdun hall:
Exhibition, readings in Italian, creative workshops, make-up, schools drawings and MJC.

Thursday 18 February at 6 pm, Saint-François-de-Sales Church:
Estudiantina Concert
Projection on the Church facade.

Friday 19 February:
At 5 pm, wandering of the masked people in the Novel-Teppes district.
Projection on the facades.

Saturday 20 February and Sunday 21 February:
From 10 am to 6 pm, stroll of the masks in the streets of the old town and along the lake.