My loyalty advantages
Everywhere, your loyalty is rewarded
Have you heard of FidMe? The perfect smartphone app that brings together all loyalty cards, coupons and discounts in one place in your phone. A member of this service, balladins offers you the opportunity to earn and keep your loyalty advantages with just one click!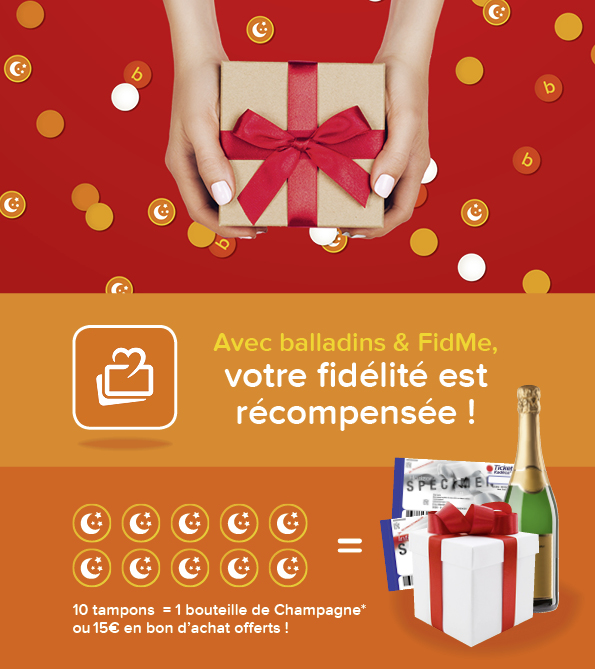 Install FidMe and the Balladins loyalty card, it's free !
On your smartphone :
Scan the QR code at the bottom of the ad
or go to www.fidme.com
or look for FidMe in your app store.
ADD YOUR BALLADINS LOYALTY CARD !
On FidMe :
Scan the QR code after delivery (your card and first stamp will be added automatically)
or look for « balladins » in the « stamp cards » category.
EARN POINTS AND GIFTS !
1 night = 1 stamp*
*1 stamp per night max / 3 stamps per stay
10 stamps = free champagne bottle or a 15€ gift card !
*Offer is only open to clients who have booked their room through balladins.com, directly from the hotel or through our booking platform (01 55 85 93 62).
Excessive drinking may damage your health - drink with moderation.