Visit and discover Marseille et ses environs
Discover Marseille, the Bonne-Mère and the Vieux-Port.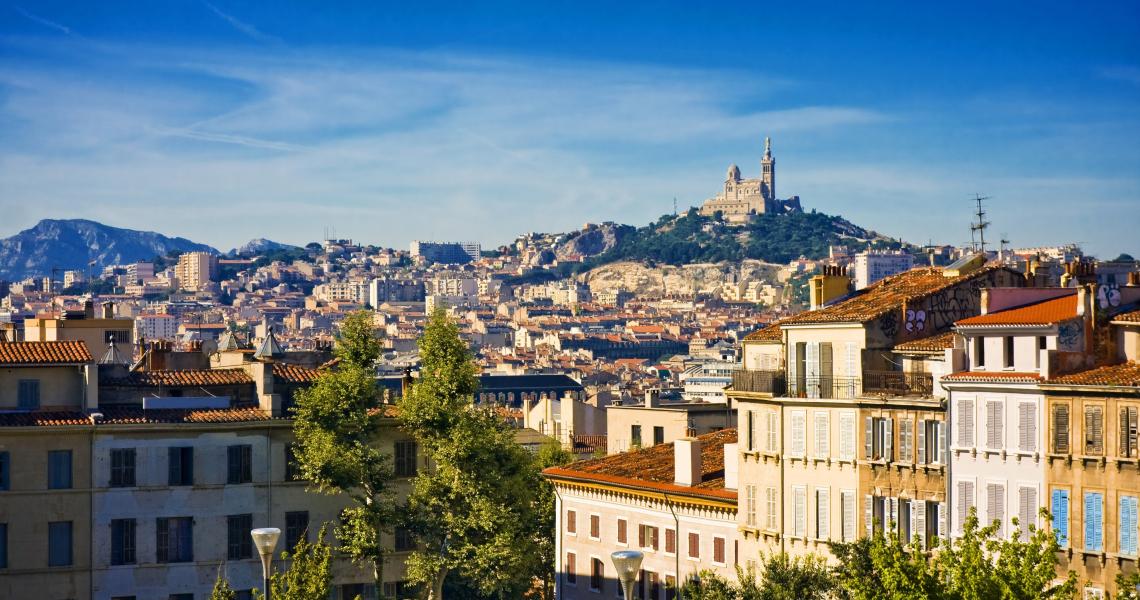 Le Port de Marseille, véritable « Porte de l'Orient » fait de la cité phocéenne une ville cosmopolite
The oldest city in France, founded by Greek sailors, since ancient times, Marseille is a major maritime crossroads. The Port of Marseilles, a true "gate to the East" made Marseille a trading cosmopolitan city, open out to the Mediterranean.
From the top of the Colline de la Garde, the "Bonne Mère", Notre Dame de la Garde, a Marseille legendary figure, stands guard over the city and its residents. Go visit it and enjoy the panorama stretching before you!
A true historic centre of Marseille, Vieux Port is the place where it all happens and it is one of the city's places to be.
If you feel like it, visit the Radiant City, built between 1947 and 1951 by Le Corbusier; these are residential dwellings on piers offering a comfort that was revolutionary at the time.
Go out and discover the Marseille rocky creeks and the majestic fauna and flora in the middle of the wild cliffs. This unique site will surely delight nature lovers!
And last but not least, enjoy the local produce such as a famous sew or Daube Provençale, but, before sitting at the table, do not forget to wash your hands with the famous Marseille soap. Have a pleasant stay!
The balladins hotels
nearby