Visit and discover Aix-en-Provence et ses environs
Capitale historique de la Provence, ville universitaire, ville d'art au riche patrimoine architectural.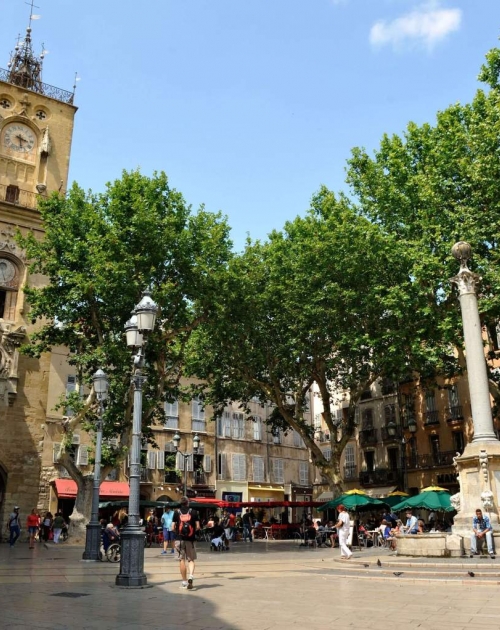 Contact details of the tourism office
300 avenue Giuseppe Verdi - BP 40160

13605 Aix-en-Provence cedex 1

View the map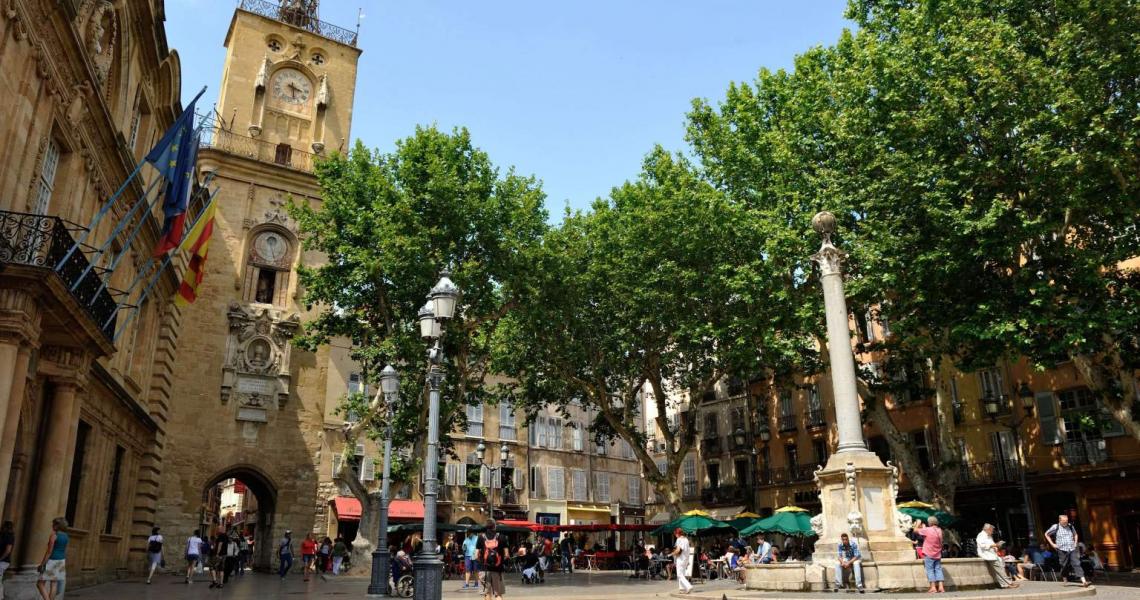 Point de départ exceptionnel pour découvrir la Camargue, le Lubéron, les Alpilles et la côte méditerranéenne
Réputée pour sa douceur de vivre, la ville d'Aix-en-Provence l'est aussi pour le charme de sa vieille ville et de son célèbre cours Mirabeau. Agrémentée de beaux platanes, la vieille ville invite à la flânerie : petites places agréables, nombreux hôtels particuliers des XVIIe et XVIIIe siècles, charmantes fontaines, jolies boutiques, terrasses de cafés animées, marchés aux fleurs, mais aussi aux fruits et légumes évoquant les couleurs et les parfums de la Provence.
La vieille ville propose également de découvrir la cathédrale Saint-Sauveur et son cloître du XIIe et XIIIe siècle, l'hôtel de ville avec sa place et sa tour de l'Horloge, la place d'Albertas, si romantique, et ses musées comme le musée du Vieil Aix, le musée d'Histoire naturelle ou encore l'atelier Paul Cézanne.
La ville, également connue pour ses thermes depuis la période des romains, propose des cures d'hydrothérapie. Aix-en-Provence offre aussi un large éventail d'évènements comme le festival International d'Art Lyrique (musique baroque et opéras de Mozart), la fête de l'eau ou encore Danse à Aix, festival de danse contemporaine.
Votre hôtel balladins à Aix-en-Provence : Dès l'arrivée dans le Domaine, les couleurs et parfums de la vigne, des lavandes et des arbres fruitiers vous accueillent pour vous faire vivre une expérience unique entre enchantement et tradition provençale avec la modernité des services et équipements hôteliers.
Billetterie balladins - Que faire à Aix-en-Provence ?
The balladins hotels
nearby