Rois du sport d'hiver
De la neige et du fun !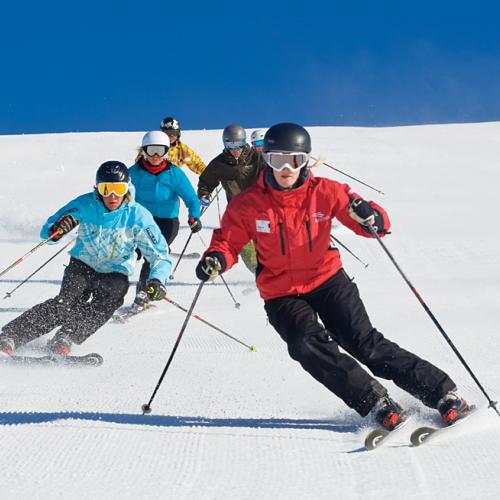 Contact details of the tourism office
Le roi de la montagne c'est vous !
Moufles, bonnet et chaussettes… Etes-vous prêts à dévaler les pistes ? Débutants ou skieurs confirmés venez gouter à la belle poudreuse des Alpes ou des Pyrénées ! Chaussez vos skis, votre snowboard ou tout autre support de glisse et éclatez-vous, entre amis ou en famille, sur les pistes des beaux massifs français.
Ax-3-Domaines dans les Pyrénées, La Clusaz près d'Annecy ou encore Valmorel à quelques kilomètres d'Albertville vous attendent pour une partie de glisse de folie ! Ces stations vous proposent aussi des randonnées en raquettes et vous permettent un peu de farniente en terrasse au soleil.
En été, la montagne vous accueille aussi pour d'autres activités comme le VTT ou la randonnée. Alors, le temps d'un week-end ou pour des vacances, faites le plein d'adrénaline et de fous rires au grand air !